ABOUT COMPANY
We are small team of SharePoint Developers from Estonia who create awesome apps to serve Businesses around the world, with great content related to finance industry!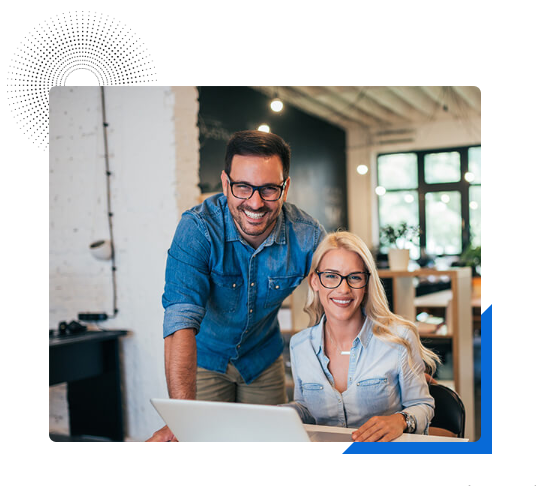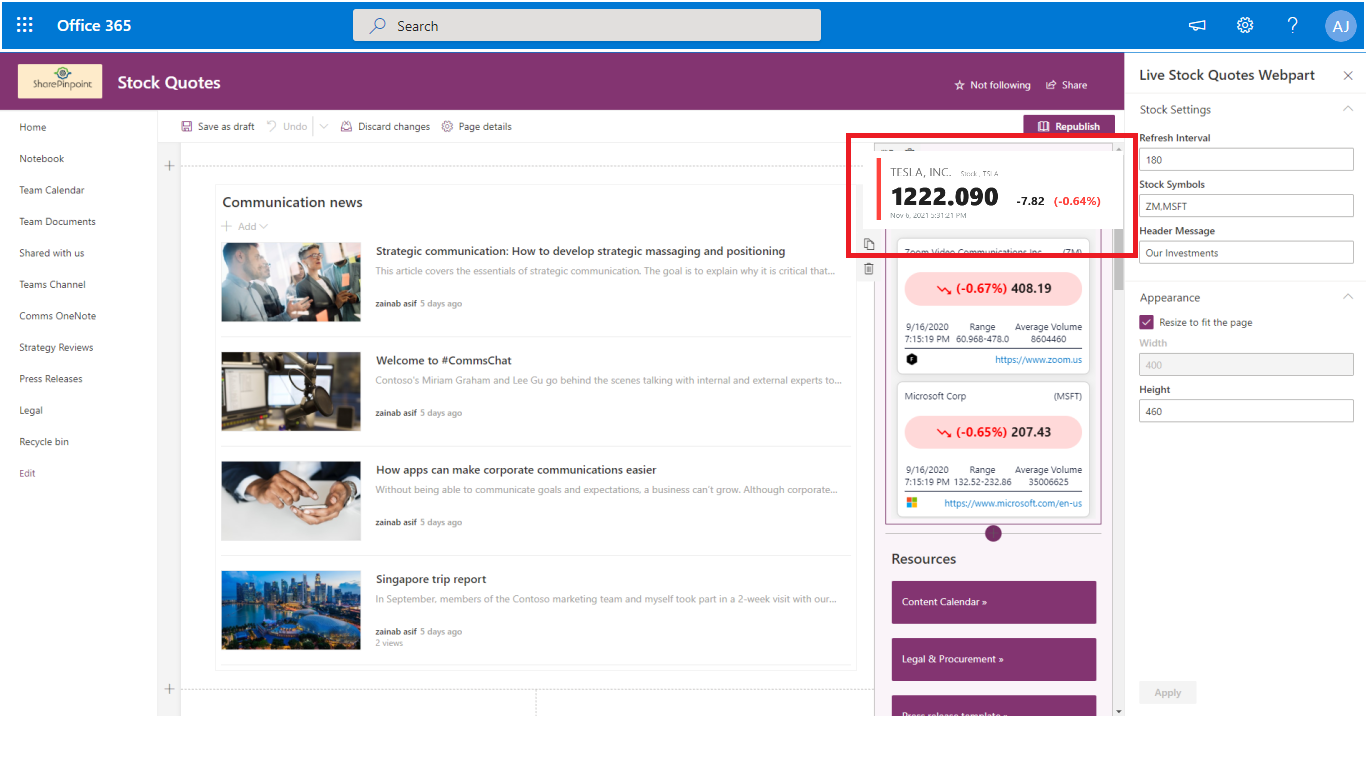 Refreshes Automatically
All our webparts are driven by Dynamic APIs so you dont have to enter any data manually!
Blends into Any Theme
Be it white or your brand colors, our webparts are designed to match into any Intranet Themes.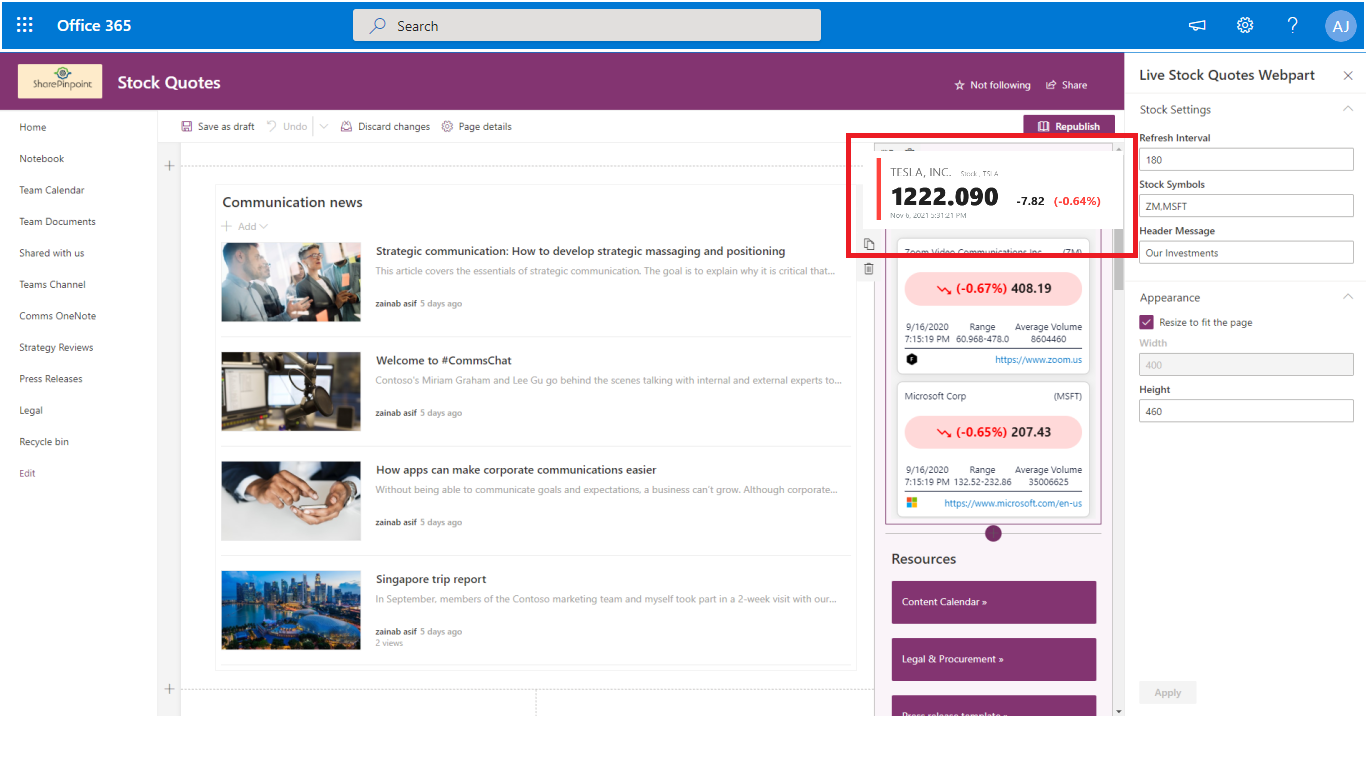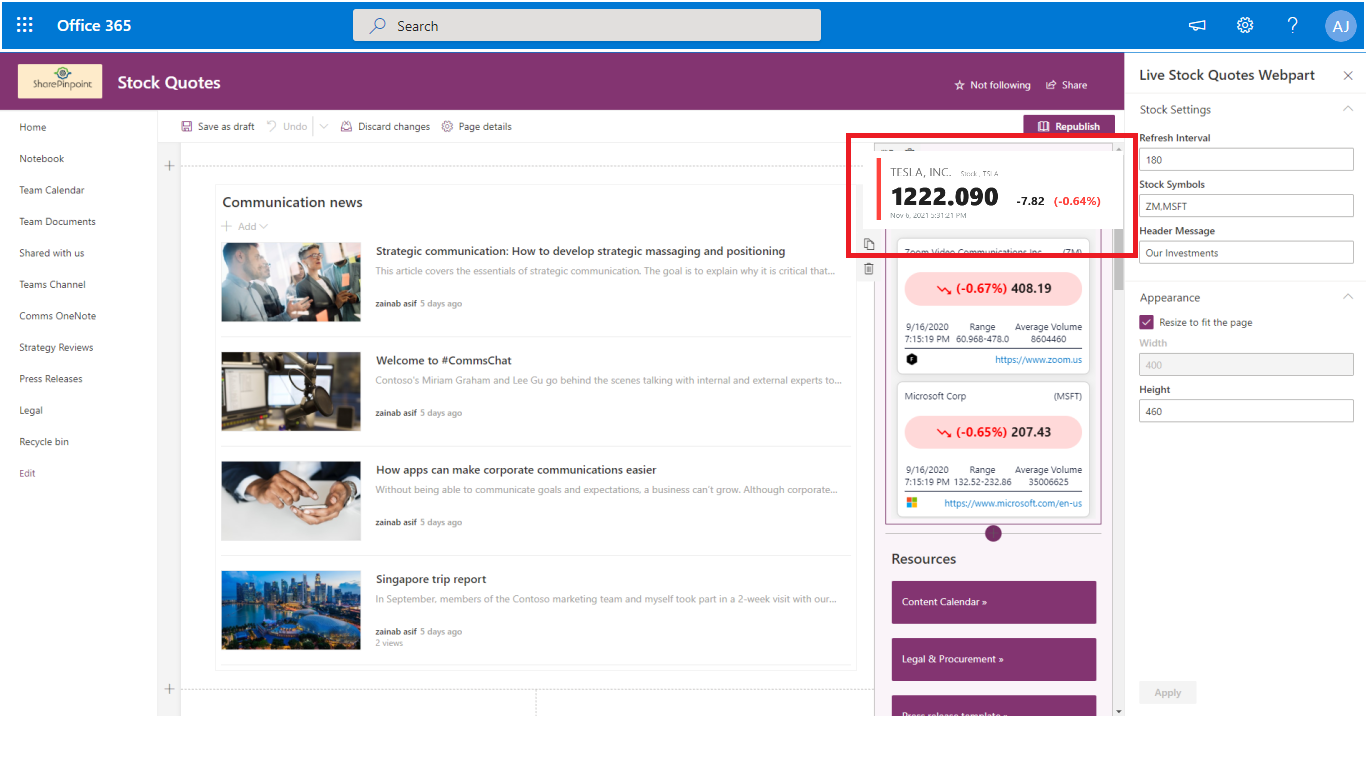 Easy to Setup
No struggles with Code or complex configurations, just add to the page and get it running.
Its simple to operate. Refreshes with a custom time interval. All easily configurable properties. We simply love it. Highly recommended.

We love the simplicity and Zero effort setup and configuration of the addin. We just added the webpart, edited the webpart and added our stock symbol and thats all. Sits nicely on our home page. Loved the support we received for installation and fixing.

The service desk is highly responsive and responded back to us in less than minutes. We are using the Chart and the love the options with it. We came to know about this via Linkedin & werent disappointed with the services! Highly recommended